Do you have water damage at your business?
1/24/2022 (Permalink)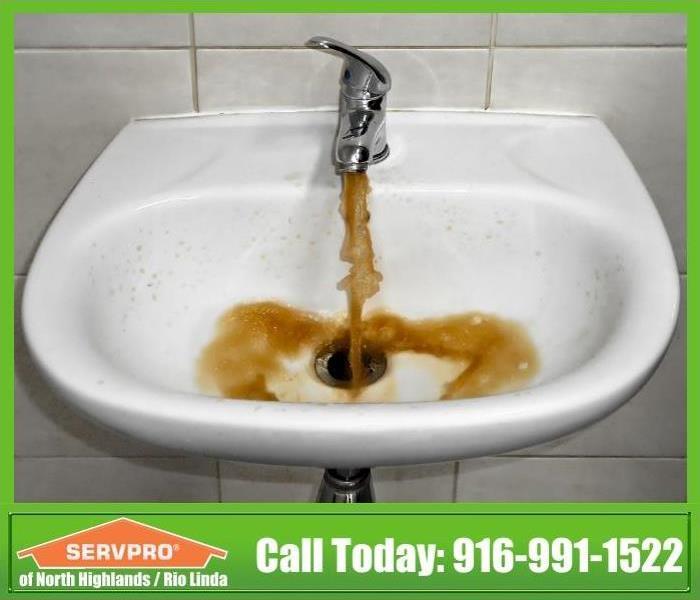 SERVPRO of North Highlands / Rio Linda provides business owners with commercial water damage restoration services.
Most businesses have a source of water in their building. For some, this may be crucial, others it may be secondary. Whether it's water for a client such as food preparation, or services such as dentistry or cleaning, all water sources are at risk for leaks or breakage. Failures in these systems, high pressure or not, can and will lead to water damage in your commercial business. SERVPRO of North Highlands / Rio Linda is here to help businesses in the greater Sacramento area with their water damage based issues.
There are a multitude of ways to receive water damage, but the best way to solve this issue is to allow trained professionals to assess the damage and act accordingly. Our North Highlands / Rio Linda SERVPRO technicians are prepared and IICRC certified to tackle water damage due to flooding, toilet overflows, sewer backups, pipe breakages, and more. Even clean water needs to be removed professionally to prevent further damage. Dirty water from sewage, drains, or floods especially needs expert care and removal to prevent the spread of pathogens that may exist in these conditions.
Damage will often be visible, but can just as well not be readily apparent to you. When it comes to bacteria and pathogens, this is especially critical as uncleaned areas from these issues can and will spread. Furthermore, water can spread into materials, damage, warp, and ultimately permanently change them.
An important part of the drying process for the quickest cleaning, is the pack-away of items off-site. This provides security from damage during the cleaning and repairing process and also protects against theft of supplies and inventory. SERVPRO is here to help.
If you face water damage, commercial or otherwise in the greater Sacramento area: call us at (916) 991-1522. We are available 24/7 to help you get your business back on track. For more information on commercial services, call or visit our website.