Stay Warm Sacramento, but Stay Safe
11/30/2017 (Permalink)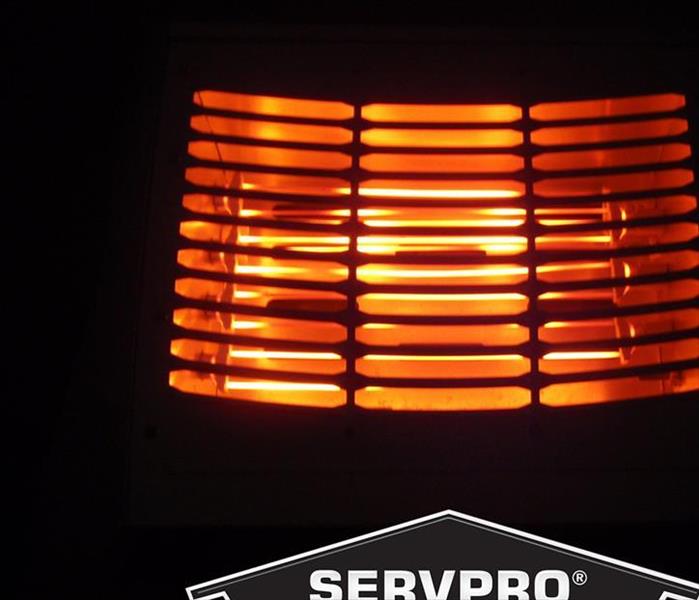 Space heaters can be a cost effective way to heat small spaces, but with simple designs can often be a fire hazard.
Heating (or cooling) houses is an inefficient way of staying warm. Unless someone is in each room of the house at any given time, you are ultimately heating space that no person is occupying. The best way to save money is to then heat only one room you are currently in, or with some space heaters that are directional, have heat flowing directly towards you to keep yourself warm.
With this in mind, according to the National Fire Protection Association (NFPA), space heaters account for 30% of all home fires, and 4 out of 5 deaths where the fire was caused by home heating. Below are some tips to help you stay safe, while staying warm this winter in Sacramento.
Safety:
Keep a safe distance of about 3 feet between anything and the space heater. This especially includes bedding, curtains, and furniture.
Keep kids away from it, as they may not be as aware of their ability to catch fire or burn them as you are.
Do not plug space heaters into extension cords, and do not step on their cords.
Turn them off before going to sleep, leaving a room, or leaving them unattended.
Have smoke and carbon monoxide monitors to detect possible fires.
Only use space heaters that are "UL Listed" which means they have been independently tested for safety.
Do not use any sort of burning space heaters indoors, only use electric heaters that do not produce fumes when functioning properly.
Space heaters, although ideally efficient, actually will cost more in the long run to heat your home. It is much more important to have your home properly insulated and to use a conventional central heat pump type system than to just try use a space heater for an extended period of time. If you must, make sure you do it safely. If anything should happen, call SERVPRO of North Highlands and Rio Linda 24/7 for fire damage restoration at (916) 991-1522.