SERVPRO of North Highlands / Rio Linda 24 Hour Emergency Water Damage Service
4/24/2019 (Permalink)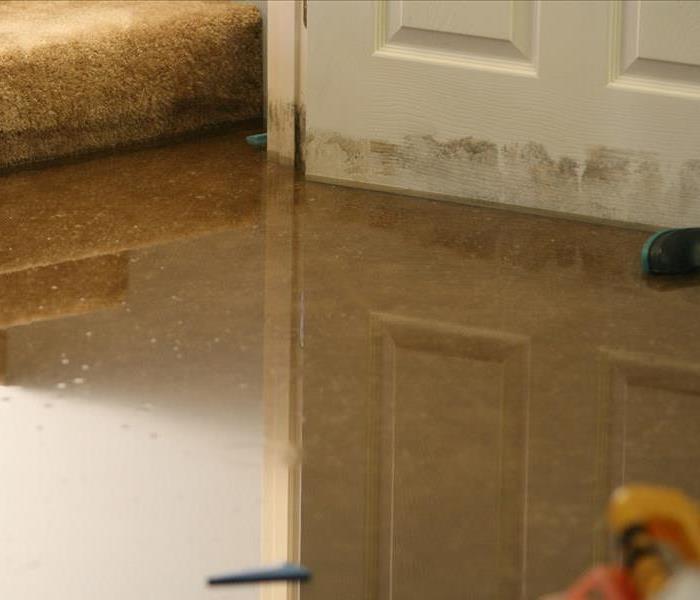 SERVPRO of North Highlands / Rio Linda provides 24 hour fire and water damage restoration service in Sacramento and surrounding areas
Here at SERVPRO of North Highlands / Rio Linda we know the importance of immediate action. We are available 24 hours a day for water emergencies because we know even small water damage has the potential to cause serious structural damage.
One of SERVPRO of North Highlands / Rio Linda professionals answers the phone ready to help at any hour!
Call Today 916-991-1522
When Water damage occurs in your home or workplace, avoid the frustration and potential risk of handling the cleanup yourself. SERVPRO of North Highlands / Rio Linda will respond quickly, with the right equipment to dry and help protect your property.
Emergency Water Damage Process Overview
ONE HOUR:
Within one hour from notice of loss, a professional with SERVPRO of North Highlands / Rio Linda will contact you to arrange for service.
FOUR HOURS:
Within four hours of loss notification, one of our water damage experts will be on-site to start mitigation services. The hey to reducing damage and saving money is responding quickly to your damage.
DETAILED EXPLANATION:
Our trained and equipped professional will walk you through the job process step-by-step, explain what to expect and the anticipated outcome.
PRETESTING:
Our restoration expert will begin pretesting for restorability, working from the source of the damage outward.
EIGHT HOURS:
Within eight business hours of on-site arrival, a verbal briefing of the scope will be communicated to the appropriate person, usually your adjuster of property manager.
CLEANING & RESTORATION:
The SERVPRO of North Highlands / Rio Linda team will work neatly and efficiently to help you regain control of your property. Using state-of-the-art restoration techniques to ensure your property is taken care of right.
FINAL WALK-THROUGH:
After work has been completed, a final walk-through will be conducted will you to help ensure your satisfaction.
Water Damage Response Tips for Property Owners(These tips are for clean water situations only!)
Shut off the water source if possible, and if it can be done safely.
Remove excess water by mopping and blotting.
Remove and prop up wed upholstery cushions for even drying. Do not put cushion cover in the washing machine.
Place aluminum foil or wood blocks under furniture legs.
Hang furs and leather goods separately at room temperature.
Remove Oriental or other colored rugs from wet carpeting.
Do not turn on ceiling fixture if ceiling is wet, and keep out of areas where ceilings are saggy from retaining water.
Do not leave books, magazines or other colored items on wet carpeting.