What to do if Your Business or Property has Been Subjected to a Fire
6/1/2021 (Permalink)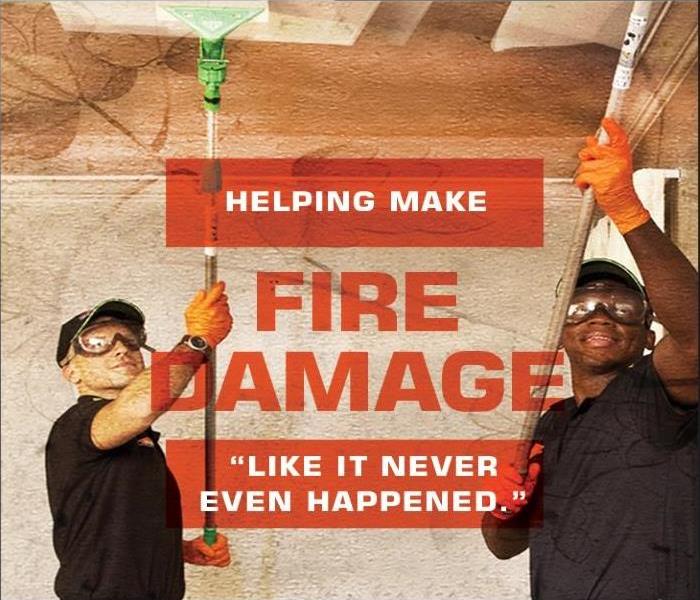 SERVPRO of North Highlands / Rio Linda make businesses and properties in the greater Sacramento area look they never even had a fire.
Here are the first steps you should take with your business or other property after a fire disaster.
Assessment of Work Required
It may be tempting to enter the property yourself after a fire to see the damage that has occurred; but we strongly recommend against this. Fire damage creates a toxic and possibly harmful environment that should only be first assessed by professionals. Professionals will need to assess possible structural damage, as well as water damage from the efforts of firefighters. Further, smoke damage may cause damage throughout the property even though the fire only affected one area.
Apply Restoration and Repair Plan Best for You
Depending on damage, there are many steps from start to finish to get your business or property up and running again. SERVPRO of North Highlands / Rio Linda will arrive quickly prepared to handle all of your cleaning needs after a fire. Some services we provide are as follows, removal of unrepairable structure and items, professional restoration cleaning for carpet, furniture, and upholstered furniture, and pack out and safe storage for your items if build back is required.
Guaranteed Timely Results
When working with SERVPRO of North Highlands / Rio Linda, you are receiving a service that handles all aspects of the damage restoration. This makes us the most timely, effective, and professional option to get your business or property ready and back to its former glory.
If you have suffered from fire damage, and need help, we are here for you with 24 hour service. Call SERVPRO of North Highlands / Rio Linda at 916-991-1522. You can also see information on fire damage restoration on our website by clicking here.