Happy Father's Day!
6/19/2022 (Permalink)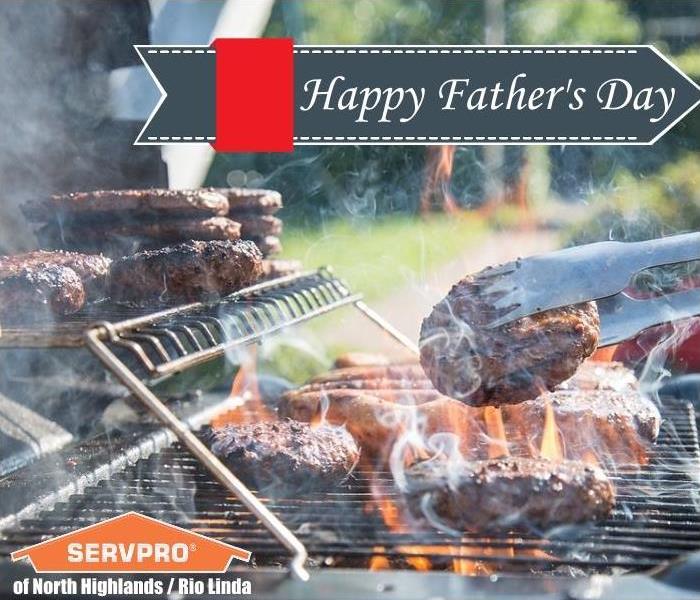 SERVPRO of North Highlands & Rio Linda would like to wish all the fathers out there a Happy and Safe Father's Day.
But before firing up that new grill and using your new grill set complete with digital temp meat fork. We would like to share some grilling statistics from the National Fire Protection Association.
July is the peak month for grill fires, followed by June, May, and August.
Charcoal and gas grills are designed for outdoor use only. However, more than one-quarter (27%) of home fires started by outdoor grills began in a courtyard, terrace or patio, and 29% started on an exterior balcony or open porch.
10,200 home fires are started by grills each year, on average.
19,000 patients went to the ER per year because of injuries involving grills.
9,300 injuries included thermal burns.
70% of U.S. households own at least one outdoor BBQ, grill or smoker.
In the case of an unfortunate grill fire event SERVPRO of North Highlands & Rio Linda is here to provide 24/7 fire damage services. Call us today at (916) 991-1522.